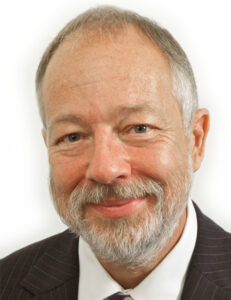 Dr David Hillson
Dr David Hillson PMI Fellow, HonFAPM, CFIRM, CFCMI, is The Risk Doctor, an international risk management consultant who led The Risk Doctor Partnership. David is recognised globally as a leading thinker and expert practitioner in risk management, having worked in nearly sixty countries and published twelve major books on risk. He has developed a wide range of innovations in the way risk is understood and managed, many of which have been adopted as standard practice. He is in high demand globally as a keynote speaker on risk, where his talks blend thought-leadership with practical application, presented in an accessible style that combines clarity with humour. Many of David's talks are available on the RiskDoctorVideo YouTube channel (www.youtube.com/RiskDoctorVideo), with over 10,000 subscribers and more than a million views.
David has been active for many years in the Project Management Institute (PMI®) and he has received multiple awards for his work in developing risk management, including the PMI Fellow Award (2010), the PMI Distinguished Contribution Award (2002), the PMI Eric Jennet Project Management Excellence Award (2011), and the PMI David Cleland Project Management Literature Award (2013).
David's work has been recognised by a wide range of other professional organisations, notably the UK Association for Project Management (APM) where he was elected as an Honorary Fellow to mark his work in the risk field. The Institute of Risk Management (IRM) awarded him a fellowship and named him the first IRM "Risk Personality of the Year" in 2010. David was elected a Fellow of the UK Royal Society of Arts (RSA) to contribute to its Risk Commission, and he is a Chartered Fellow of the Chartered Management Institute (CMI).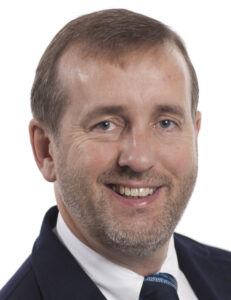 Peter Simon
Peter Simon, BSc, PMP, FAPM, HonFAPM has over 40 years of experience as a project management consultant and practitioner across all industries and business sectors.
In his early career he worked for a variety of organisations across the oil and gas, utilities, and transportation sectors as a project management and project services practitioner and was responsible for all aspects of project planning and control and risk management for projects based in Europe, the United States, and the Middle East.
In his later career he has achieved significant success in building the project management consultancy and training arms of the PMProfessional group of companies, in addition to many years as a successful freelance project management consultant and a period as European Technical Director for ESI International. Peter is now a director of Lucidus Consulting Limited (www.lucidusconsulting.com).
Peter was chairman of the UK Association for Project Management's (APM) Risk Management Specific Interest Group for four years and was project manager and managing editor of the APM PRAM Guide, published in October 1997. He is both a Fellow and Honorary Fellow of APM and a member of the Project Management Institute (PMI®). He is a Visiting Fellow of Cranfield University School of Management where he teaches on the MBA, the MSc in Project and Programme Management and in Executive Education. His work in Executive Education is focused on the oil and gas sectors for clients around the globe.
In addition to this book, Peter is co-author of Starting Out in Project Management, APM's introductory text on project management.
Peter can be contacted at peter@lucidusconsulting.com